About this Collection
Gamma Arredamenti displays their love for design and elegance through their bold yet calming furniture collections. Offering innovative seating arrangements and possibilities, Gamma is able to incorporate a sense of tradition through their craft as Italian furniture manufacturers. The details are prominent through every single element from the layout of their pieces, down to the core characteristics of their comfort and appearance.
Draw on refined style and eye-catching design by incorporating Gamma furniture in your living spaces. Providing a sense of calm and relaxation while exploring the boundaries of interior design.
To learn more about Gamma or to place an order, call us at 802-862-5056 or email us at [email protected].
See something you like in the catalog?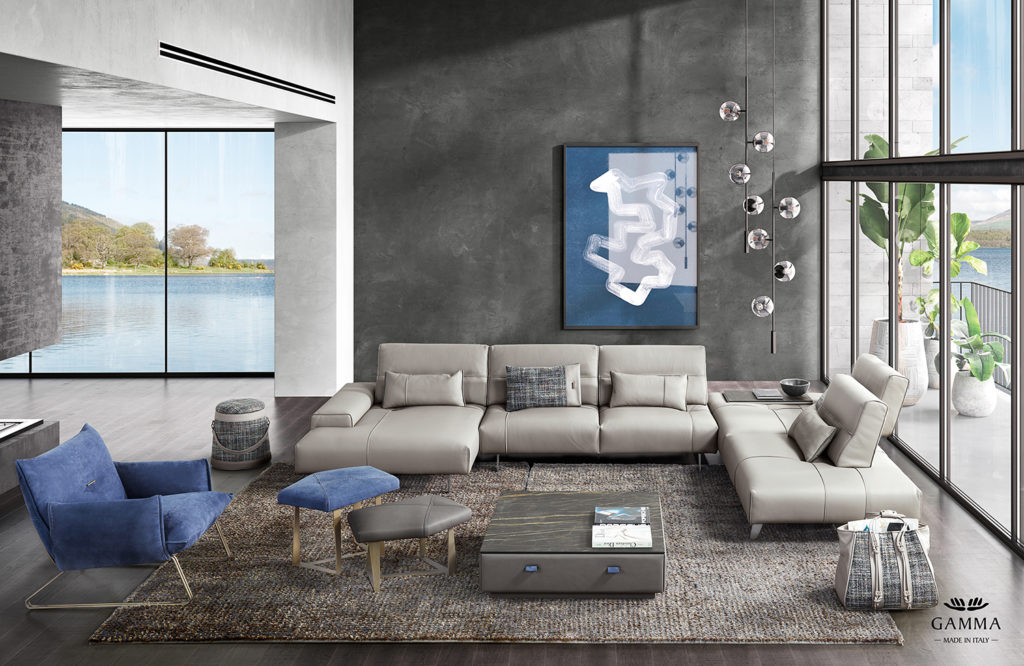 Tailored and Crafted in Italy…
Details are essential, and Gamma takes care of every last one. With the skills of their craftsmen, designs take shape and are transformed from abstract ideas to a tangible reality. This rare and valuable dexterity does more than just create our products in a tangible sense, it is also responsible for completing more in-depth, delicate and polished work. With their hands, the experts weigh up the tools, caress the leathers and work the materials, using strength, decision-making skills, and extreme delicacy as required.
By keeping all Gamma production in the Forlì plant in Italy with the creativity, expertise, and skills of their designers and craftsmen, Gamma is able to ensure continuous control over the quality and design of their products.
Gamma Beginnings…
Every great story starts with a shared vision of objectives, mutual trust, and the coming together of different professions. This is precisely what happened in 1974, when Gabriele Ghetti and Carla Botti's friendship and shared passion for furniture led them to create Gamma Arredamenti. Each bringing their own expertise and experience to the table to head down the same path and embark on a new adventure together. Because the best challenges are the ones faced, and overcome, together.