Burlington Furniture has grown with the Burlington area over the years and as an integral part of its community we are dedicated to being the best neighbors possible. To start, we give back to our neighborhood by focusing on values we share with our Vermont community. These values include supporting those in need of a home, supplies, and being stewards of the environment. We've teamed up with organizations that create such opportunities in our area. Scroll down to see all the groups we support, how we contribute to them, and what you can do to get involved too! After all, we are in this together!
---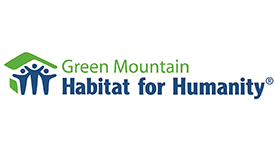 Green Mountain Habitat for Humanity is an incredible organization and resource to Vermonters for many crucial reasons. Not only do they provide drop off centers to donate home furnishings and appliances to, but they are able to provide these donations to those in need. Their centers also serve as a valuable resource for buying previously loved items. This opportunity is financially helpful to our community as well as the environment by extending the life of household goods. Additionally, Green Mountain Habitat for Humanity builds home for locals and families through the help of local donors, like us, and their volunteers.
Annually, we donate 1% of a month's profits from your purchases to Green Mountain Habitat for Humanity! Furthermore we offer our staff volunteer days with this organization.
Beyond your purchase, you can volunteer to support Habitat for Humanity as well. Here's how to get involved!
---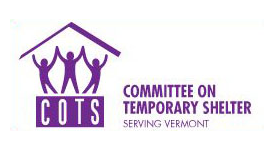 Our local Committee on Temporary Shelter, also known as COTS, is dedicated to ending homelessness. Their core values driving the organization are vital to many in our community. COTS advocates for human rights through housing. Moreover, their message and mission is that housing is a fundamental human right and additionally, emergency shelters are not a long term solution. Lastly, COTS organizes many donation drives throughout the year to collect items for redistribution like their backpack drive for kids going back to school!
Through our community, we are able to donate 1% of your purchase for a month to COTS to support them in their missions and the life saving opportunities they provide to those in need.
Beyond your purchase, you can volunteer to support COTS as well. Here's how to get involved!
---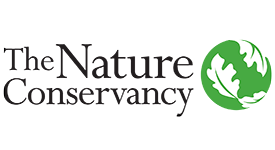 Supporting and protecting our environment is one of our largest endeavors today and Burlington Furniture advocates for change in some serious ways. First, we prioritize working with ecologically focused companies that are held to strict environmental standards. Second, we work with The Nature Conservancy every year to help promote a positive ecological impact. Through TNC of Vermont, we plant hundreds of trees annually. To date we have successfully planted thousands of trees. Additionally, we donate to the Elm Restoration Project. This project is crucial in combating the devastating Dutch Elm Disease through restoring Elm trees in an effort to create a healthier population.
The Nature Conservancy of Vermont is always working hard to solve one of our planet's biggest challenges right in our own state, and beyond shopping with us, you can help support them too!
---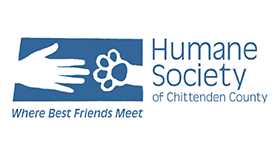 Vermont is a well known animal-loving state from our farm critters to our furry companions. Similarly, we are also known for offering some of the best animal rescue programs such as the Humane Society of Chittenden County. Not only does this organization provide a safe haven and a new beginning to displaced or neglected animals, but they also provide our community with a purpose through loving these sweet animals and opening their homes to them.
Through your support and purchases we are able to donate for a full month, annually to our local Humane Society and help connect new best friends. Connect with the Humane Society of Chittenden County to see how you can help out even more!
---
We saw with our own eyes across the street from us a grassroots local call to action that was addressing food insecurity. When we learned that the demand was far greater than the supply offered, we reached out and found the group leading this effort and offered our support. We will be supporting both the February and March events.
If you are interested in volunteering your time or making a donation, please contact Karen Paul via email [email protected] or call/text: 802-598-5994
---