How You Can Help Us Celebrate Earth Month and Make an Impact!
April 14, 2021
We Celebrate April for Many Reasons…
To start, Vermonters get to soak up the sun's return as we cherish a chance to dethaw after our cold winters. We also welcome April for hints of early blooms as our grounds start to expose themselves displaying promising little blades of green grass amongst all the brown. Ultimately, April is a chance to reconnect with the earth as it sheds its winter blanket and stirs our energy up as if we are walking solar panels powered by the sun!
There are so many reasons why we cherish April with regards to the planet, it is no wonder it's the month we globally celebrate "Earth Day" during. Spring is the time for rekindling an appreciation for the earth! As we engage in this "awakening", it is important to support those who never stop appreciating the earth and working hard to support it such as conservation focused organizations like The Nature Conservancy as well as companies striving for sustainable practices such as American Leather.
Community outreach and getting our patrons involved in positive ways is a passion of ours. We live in an inspiring state, and this earth we call home is our biggest project yet. So this month, to promote eco-conscience efforts being made around us, 1% of your purchase is supporting the Vermont chapter of The Nature Conservancy! We are also providing an in depth glance at how one of our favorite furniture vendors, American Leather, supports a sustainable future for the furniture industry.
The Nature Conservancy
"The planet is at a crossroads. The actions we take together right now are important to protecting the natural world we rely on today—and for setting us on the path to a more hopeful, sustainable future. The Nature Conservancy is taking on the planet's biggest, most important challenges by focusing on priorities that science shows are the most urgent and where our innovation and expertise can be game changers."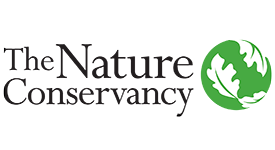 The Nature Conservancy aims to tackle climate change through multiple avenues in our communities as well as the natural world. They focus on protecting the land and water, providing food and water sustainability, and lastly, building healthy cities all over the world. Here, In Vermont, we have our own chapter of TNC that helps conservation efforts and builds community support throughout the state. The Nature Conservancy of Vermont operates year round and the amazing effects of their efforts can be seen throughout varying habitats as well as within legislation.
Supporting and protecting our environment is one of our largest endeavors today and Burlington Furniture helps advocate for change by supporting and working with The Nature Conservancy to help promote a positive ecological impact. Through TNC of Vermont, we plant hundreds of trees annually. To date we have successfully planted thousands of trees. Additionally, we donate to the Elm Restoration Project. This project is crucial in combating the devastating Dutch Elm Disease through restoring Elm trees in an effort to create a healthier population. Along with planting trees, we celebrate Earth Month by donating a portion of your purchases to TNC Vermont throughout April!
Vermont's Nature Conservancy depends on its dedicated staff, awesome volunteers, and donations like yours and ours to keep its efforts strong and impactful. We love to help them conserve lands and support healthy ecosystems throughout Vermont year-round, don't you?
---
American Leather and Sustainability
Beyond supporting our local conservation efforts directly, we also like to support companies like American Leather that prioritize the environment alongside their designs and furniture. We are in no position these days to allow our impacts on the earth to be an afterthought. That is why we admire American Leather. As a founding member of the Sustainable Furnishings Council, their mission is to provide high quality furniture and design with low impacts on the environment and toxic free products the entire family can feel safe and right at home with.
In an effort to display such an amazing company with admirable and impactful ecological efforts, we have created an American Leather Gallery within our show room. Here, you can explore the different styles and designs American Leather creates as well as the enduring quality that exists in their products. You can see, first hand, the beautiful and eco friendly leather options that are now available to homes along with frames constructed from sustainable forests. To highlight the beauty of their work, we have brought in art from the local Soapbox Art Gallery located of Pine Street that aims to promote local artists and their contemporary works. Lastly, we have partnered with American Leather to provide you with an opportunity to enjoy sustainable living through a chance to win the Parker Sofa. Check out our Giveaway Here!
American Leather is leading the furniture industry with proactive measures to flip the script of how manufacturing is accomplished and perceived. Their commitment begins at the very foundation of their custom-made furniture where each fame is constructed from wood harvested from sustainable forests and is precision-engineered to create as little scrap as possible. The scraps that do remain are recycled or reused. Additionally, they offer environmentally friendly leathers by using water-based pigments and innovative manufacturing techniques that minimize the any leather scraps. The remaining leatherer is either recycled or resold to produce small leather goods. Moreover, all the furniture styles use soy-based, fully recycled/recyclable foam cushions that are free of fire retardants and comply with California Prop 65 measures. Lastly, they are centrally located and made in the United States ensuring faster delivery, reduced travel, and yielding a significantly smaller footprint than imported goods.