About The Gallery
Renowned for their custom luxury furniture, American Leather® blends the best in technology and state-of-the-art craftsmanship, allowing for the most beautiful styles, innovative designs, and a wide variety of custom options for fabrics, colors, and configurations. Our American Leather Gallery provides you with various styles and configurations to be inspired by!
Founded and hand crafted in the U.S., American Leather continues to be a favorite amongst our local design communities. Their styles span from contemporary to timeless, their construction is enduring, and their manufacturing is incredibly sustainable; American Leather leads the design industry in not only their styles, but their environmental practices as well.
Through creating a gallery designated for American Leather pieces, we are providing both designer and homeowner a curated experience to shop sustainably with some of the most popular design pieces available to our homes today.
To learn more about the American Leather® collection or to place your order, call us at 802-862-5056 or email us at [email protected].
---
About The Furniture
American Leather is not only a household favorite among our local Vermont clientele, but also the design community across varying styles and influences.
We chose many of our favorite pieces, as well as yours, to display in our very own American Leather gallery on our floor. Fan favorites are shown such as the Parker sofa, and the Danford sofa. We also brought in new styles like the Barcelona and the London sofas.
Having an opportunity to display American Leather's well known proprietary collections, such as the popular Comfort Sleeper and their new Style-in-Motion pieces, have been crucial for helping our clients find what works best for them.
Visit our gallery in person or online! Peruse some inspirational images from various angles of the Gallery right here!
---
About The Art
The art hanging on the walls of our American Leather Gallery was sourced, curated, and meticulously hung by Patricia Trafton of Soapbox Arts. Located in the Soda Plant on Pine Street, Patricia's gallery focuses on contemporary pieces aged no later that 2-3 years old. Supporting the modern day artist and helping everyday homes source quality and well curated artwork is Soapbox's goal.
We are honored to be working with Patricia and allow our gallery to not only be well curated by her, but act as an extension of her Soapbox Gallery. Come check out a variety of mediums, styles, and artists while perusing American Leather furniture!
All artwork is available for purchase and pricing/details can be found in the catalog.
---
'THE LIGHTING ON THE STAGE CATCHES THE THREAD IN HER DRESS, GELS MAKE THE FLOWERS DANCE AND GLOW, COLD TONES FOR THE VILLAINESS, WARM TONES FOR THE HEROINES THE DESIRED EFFECT FLUCTUATING BUT ALWAYS STRIKING SELF ASSUREDNESS
---
'MIRRORED SKY OVER YELLOW FIELD'
Artist: Charlie Hudson
---
Artist: Scott Andre Cambell (VT)
---
American Leather Gallery Giveaway!
Visit our Showroom April 1st – April 30th to enter!
Enter to win the American Leather Parker Sofa in the luxurious feeling Mont Blanc Sugar Cookie leather covering!
This Sofa retails at over $5000 and could be your new dream sofa! If there is another American Leather style you would prefer, use the cash value towards that order of your dreams!
Are you unable to visit the showroom due to COVID-19 concerns? Click here to email the design team and learn how you can enter without visiting our physical location."
---
How to Enter:
Visit our new American Leather Showroom!
To enter this sweepstakes visit our showroom on 747 Pine Street Burlington during our business hours 10:00 am to 6:00 PM Thursday- Monday, Sunday 12:00- 5:00. Explore our American Leather Showroom and enter via our QR code with your smartphone or our paper form. Only one entry per customer, please!
Eligibility
You must have residence (either primary or secondary) in the state of Vermont. Due to Covid we can not deliver outside of the state. If you want to transport your prize outside of the state it is your responsibility to arrange pick up at our warehouse.
You do not have to have purchased anything from Burlington Furniture Company in the past to enter.
You must be 18 years or older.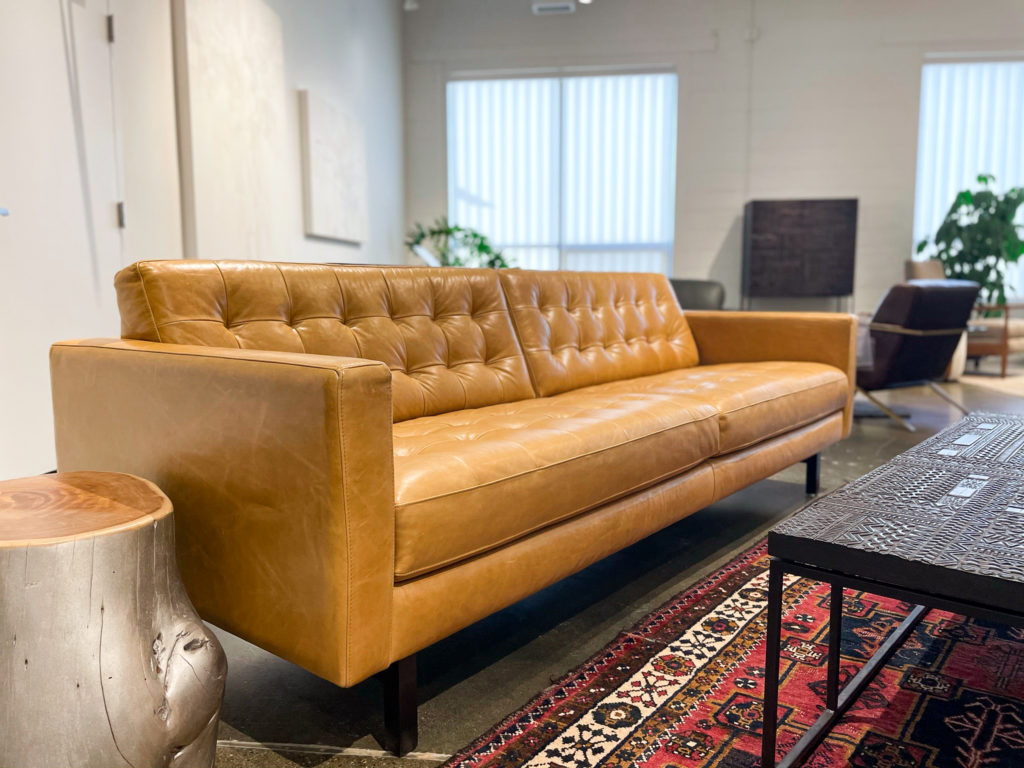 ---